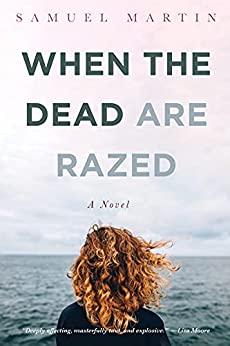 When the Dead are Razed
Original price
$34.99
-
Original price
$34.99
When Teffy Byrne steals a dead sex worker's coded journal from a local art show, she thinks it might shed light on an unsolved murder committed seven years ago. The victim? Teresa Squires, her boyfriend Ger's old flame.
But Teffy has to put Teresa's journal aside because Troy Hopper, Ger's former drug boss, is out of Her Majesty's Penitentiary and trying to contact Ger through her. An attempt to protect her lover quickly gets out of hand and Teffy finds herself stranded on an island with a pound of Troy's heroin smuggled inside a dead woman's urn: a dead woman whose daughter is intent on scattering what she thinks are her mother's ashes.
But Teffy is determined to get the dope back and crack the code to that stolen journal. She just has no idea how explosive the journal's contents will turn out to be.
Martin's propulsive storytelling, knife-edge prose, and deep compassion for the hardscrabble lives of his characters will keep you turning pages in this North Atlantic noir set against the hip galleries and rapidly changing outports of modern Newfoundland.