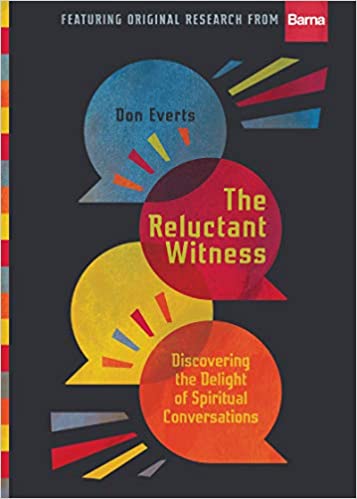 The Reluctant Witness
Original price
$22.95
-
Original price
$22.95
New research finds that Christians are less involved in spiritual conversations today than we were twenty-five years ago.
As society has changed, it seems we have become more uncomfortable talking with people about our faith. We are reluctant conversationalists. The reality is that many of our churches and communities are shrinking instead of growing. What can we do about this?
Don Everts, himself a reluctant witness, grew up assuming that spiritual conversations are always painful and awkward. But after falling into one spiritual conversation after another, he was surprised to discover that they aren't. Don's surprising―and sometimes embarrassing―stories affirm what Scripture and the latest research reveal: spiritual conversations can actually be a delight. Unpacking what God's Word says about spiritual conversations and digging into the habits of eager conversationalists, Everts describes what we can learn from Christians who are still talking about their faith.
With original research from the Barna Group and Lutheran Hour Ministries on spiritual conversations in the digital age, this book offers fresh insights and best practices for fruitful everyday conversations.