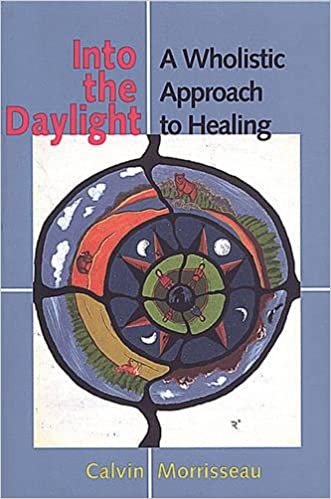 Into the Daylight
Original price
$6.50
-
Original price
$6.50
This book is an account of the personal and collective struggles of First Nations people and how the principles which held traditional societies together can be used today to promote harmonious and cooperative relationships by both aboriginals and non-aboriginals. Calvin Morrisseau provides in it the fundamentals for healing that he has learned over twenty years through his training in counselling and addiction studies; his education in traditional practices by aboriginal elders, healers, and teachers; and his personal recovery from alcoholism, drug addiction, abuse, and the effects of assimilation, racism and poverty.

The model of healing Morrisseau advocates is simple, insightful, and based on the values that allowed aboriginal people to live in accord with each other in the past. His approach centres on people accepting responsibility and making choices that give them the freedom required to enter into recovery by recapturing their sense of harmony, cooperation, sharing, balance and spirituality. The deepest healing takes place on a spiritual level. Morrisseau describes an interdependent system of individual, family, and community in which needs, desires, values, and purpose are communicated, and the responsibility to ensure everyone has an opportunity to grow to their full potential is shared. The book is unique in that it offers guidance on ways in which communities can heal.

While the book was written for people who work with aboriginal people, the wholistic approach Morrisseau uses can benefit anyone. The healing model can be used by an individual seeking to heal himself, by a professional as a tool for assessment and treatment, and by a community in crisis.