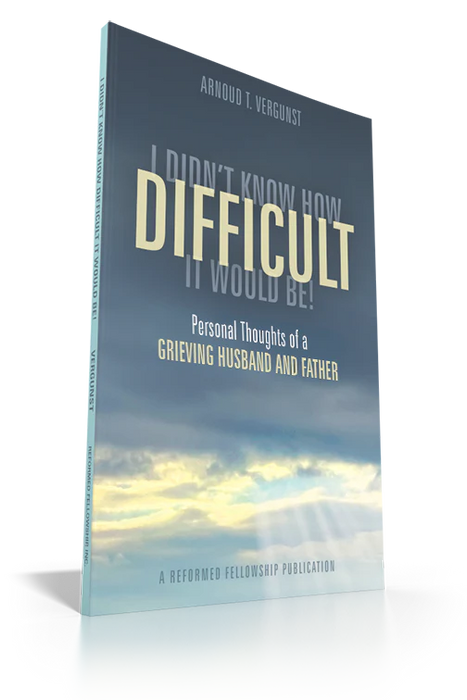 I Didn't Know How Difficult It Would Be
Original price
$15.95
-
Original price
$15.95
In this easy-to-read, down-to-earth autobiographical book, Arnoud Vergunst makes himself vulnerable as he talks from his mind, heart, emotions, and affections about the loss of a dear helpmeet. All along the way, he is providing scores of scriptural, experiential, and practical tips and helps to the grieving. This book doesn't pretend to have all the answers (what book does?), but it is so real, so personal, so suggestive, that I am confident that it will be a huge boon to any Christian who is sorely missing a beloved spouse. Highly recommended!
—Dr. Joel R. Beeke
President, Puritan Reformed Theological Seminary, Grand Rapids, Michigan
Our precious Savior and Lord, Jesus Christ, is one who understands sorrow and grief (Isa. 53:3). In the pages of this book, you will encounter sound, practical wisdom on how to deal with grief in your own life and in the lives of others from one of Christ's faithful servants. Pastor Vergunst wonderfully knits principles of God's Word and personal experience into the fabric of this fine work. I especially appreciated the insights he shares in relation to the handling of grief-stricken children. He not only rightly acknowledges that children are often the "forgotten mourners" but also factors the truth that children do not think like adults (1 Cor. 13:11) into the helpful advice he provides. I trust you will be richly blessed as you read this work. This book should be on the shelf of every pastor, elder, and biblical counselor.
—Dr. Jeff L. Doll
Director of the Institute for Reformed Biblical Counseling