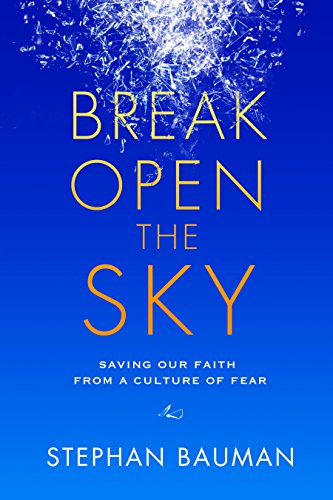 Break Open the Sky
Original price
$21.99
-
Original price
$21.99
Compared to all previous generations, we are safer, live longer, hurt less, and earn more. Yet we are more afraid than ever. Fear has slipped into our souls, leaving us on edge and constantly anxious. No longer a safe harbor, a source of strength, or a bastion for love, faith has fallen prey to a culture of fear.

We face a defining moment. Will we cave to fear or rise in faith? Stephan Bauman, the former president of World Relief, has seen firsthand in some of the most difficult places in the world how it is possible to embrace love in the face of fear. Break Open the Sky is an invitation to live in authentic faith, free from fear and its debilitating symptoms.

By embracing Jesus's core yet counterintuitive teachings on truth, love, and risk, you can find freedom from the fear of the unknown, release from the uncertainty of the other, and liberation from the anxieties that hold you back.

Are you ready to pursue a countercultural kingdom of grace and love rather than safety and comfort? If so, here is your guide for changing the atmosphere of your culture, church, and world. It will only happen as you take risks big enough to break open the sky.